"I have used Enviro Septic Tank Tablets successfully for over six years and they have kept our tank working perfectly without problem or pump-outs. I find Enviro Septic Tank Tablets work very effectively and saved money and the inconvenience of regular pump-outs. And the sales support is brilliant"
Thank you again Stuart!
James Kennedy

From: LN, Cheshire
Spot the difference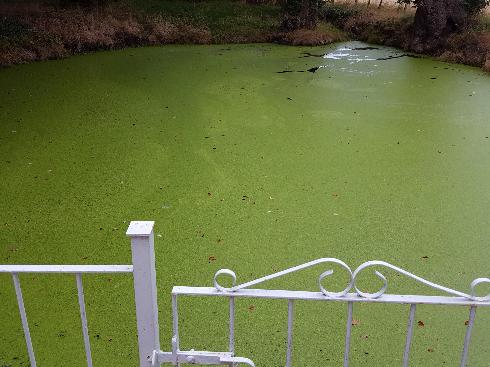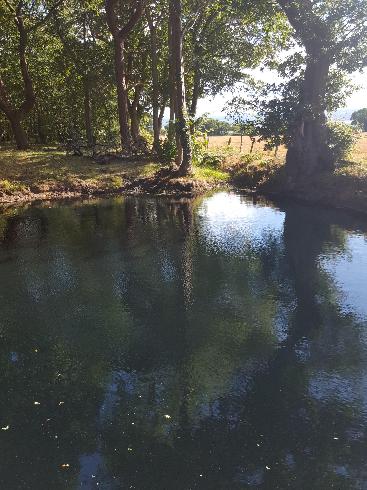 | | |
| --- | --- |
| Before Enviro Tablets | After Enviro Tablets |
Pond looks amazing, Job well done. Cleared all the duckweed and the water is crystal clear - Thank you.

It does what it claims, and it claims alot!
By Chanse on July 6, 2015
Size: AquaCare 500 Gal. Verified Purchase
I bought this about a month ago because I was having a large outbreak of black algae in my freshwater 80 gallon aquarium. Notice I said "was". This product did exactly what it said it would do and it did it within the same amount of time they said it would take to do it. I added 1 TBS of the powder to my tank and when I went to add the second treatment 7 days later, I could already see an improvement. Here I am a month later, I add one table spoon of this stuff every seven days and the algae is gone, the water is clearer, and even the glass seems to stay cleaner for much longer.

I have six Clown Loaches, a pleco and several different smaller tetras and guppies. I was worried about the effect that this might have on the Loaches because they are a scaleless fish and would be the most sensitive to chemicals. I am glad to report that the Loaches have never been happier! They're eating better than they used to, and I think that is because the waist and excess food on the bottom is now being broken down and is no longer available as a food source. I would recommend this product to anyone, even if you're not having a problem, this will keep your tank looking great!

Aquacare tablets and powders
"It's like having several billion friends turn up to help you look after your pond, clears the water, eliminates filter smells - can't recommend highly enough " (Mark Williams – Koi breeder)

Mr DS – South Wales
September 2015 – Aquacare 1kg (2,000lts)
I have a 3,000 litre pond with various fish breeds in it. The pond suffered from murky water, smelly filter and blanket weed. I've used Enviro Tablets Aquacare for 6 months and I'm happy to report that the water cleared within 2 weeks of first applying the product and within 4 weeks the blanket weed all but disappeared. The fish are very happy and thriving and the filter no longer smells. All in all a cracking product! I heartily recommend it.

Mr C.B. - W.Midlands
I've used Enviro Tablets Septic 1 Year kit for the last 3 years and have not had to have my tank pumped once, I have no bad smells and everything works perfectly. Definitely recommend.

By Harry on June 28, 2013
Size: 2" Diameter | Verified Purchase
Happy to have found this product.... we have septic so I'm always conscious about putting bleach and harsh chemicals down the drain. Its challenging to find non-toxic products and I love that the tablets work for so long, in between cleanings. Delighted with this product and supplier. Many thanks for offering earth friendly options!